H.B. Plant High School


Class Of 1986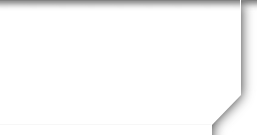 Donations & Sponsorships
In Honor of our friend and classmate John Aaron...




please consider donating to the




American Heart Association

---
Thank You for SPONSORING the
30 Year Reunion!!
Matt Webb (The Florist Family) - $
Christopher Ligori (Christopher Ligori & Associates, Attorneys) - $
Joseph Brunet - $
Matthew Belk - $
J.C. Dominguez (TSI, Inc, Process Serving, Investigating, Backgrounds) - $
Len Dawson (TSC, Total Sound Creations, DJ & Lighting Services) - $
Robert Alday (Winners Grill) - $
Scott Ulm & David Gonzalez (Jerry Ulm Dodge-Chrysler-Jeep) - $
LaJuanda & Julio Barrera (Moates Florist) - Reunion Banner
Tony & Anita Arredondo (The Pool Guys) - $
Bill Socher (Minnows and Monsters Tackle) & (Silver Dollar Boat & RV Storage) - $
Mindy Walters Socher (Baby Boomerang) - $
Leann & Stephen Pacitto (Pacitto Team - Keller Williams Realty) - Ad Sponsor
Liz May Kieffer (Shake it Off)- Ad Sponsor
Stewart Sample (Sample Plumbing) - Ad Sponsor
Judy Schramm Anderson (RE/MAX Action First) - Ad Sponsor
---
Want to Have Great, Fun & INexpensive Reunions in the future???
Keep this Official Class Website up and running??
We can only make this happen with your help!
The 25 Year Reunion Committee started a C/O 86 Fund, which will help with funding our reunions, gatherings, any special events our high school class wants to put on, as well as keeping this website up and running.
If you have a Business, want to donate on your own, or know of friends, family or local businesses who want to donate/ sponsor our class, please click the Donate button below.
Any and all amounts are HAPPILY accepted and GREATLY appreciated!!