H.B. Plant High School


Class Of 1986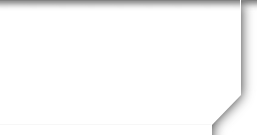 Message Forum
Welcome to the H.B. Plant High School Message Forum.
The message forum is an ongoing dialogue between classmates. There are no items, topics, subtopics, etc.
Forums work when people participate - so don't be bashful! Click the "Post Response" button to add your entry to the forum.
10/11/11 01:04 PM
#2

Take a look at the MISSING CLASSMATES page and if there is anyone you are in contact with, send them the link to the site and have them sign up!!
11/21/11 02:58 PM
#3

Ok folks, anyone that is interested in playing Golf on Sunday that weekend please let me know. We have a couple of people interested in playing and we wanted to see who else is interested! Need to know at least the week before so we can pick a course and get it booked.
12/10/11 12:42 AM
#4

How is this for irony Plant will be playing for their 4th State Football Championships in 5 years a little after we wrap up the picnic . You think people who are not going to the Bucs game would be interested in going someplace to watch the Plant game.